Climate change is in the headlines and on the forefront of minds these days. Tropical storms, flooding, droughts, record heat, and snowfall—you name it. While we know large-scale solutions must come from government and corporate policy changes, there are some things you can do at home to consume less energy and water. A bonus? You'll also save money on energy bills and increase your home's value! Here are eight ways to get started.
Energy-efficient windows and doors cost more upfront, but they save money on energy bills while helping you reduce your carbon footprint. Heat gain and loss through your windows are responsible for 25% to 30% of heating and cooling energy use according to Energy.gov—so making sure your windows are as efficient as possible is critical.
Energy-efficient windows work by improving the frame design, increasing the number of glass panes, and incorporating gases like argon or krypton in the glass to improve insulation. The result is a window that blocks airflow when closed and reduces thermal conductivity—meaning that it keeps your home's temperature stable by preventing heat from passing through it in either direction. They also vastly improve comfort by blocking drafts, which you'll notice more if you're trading out very old windows.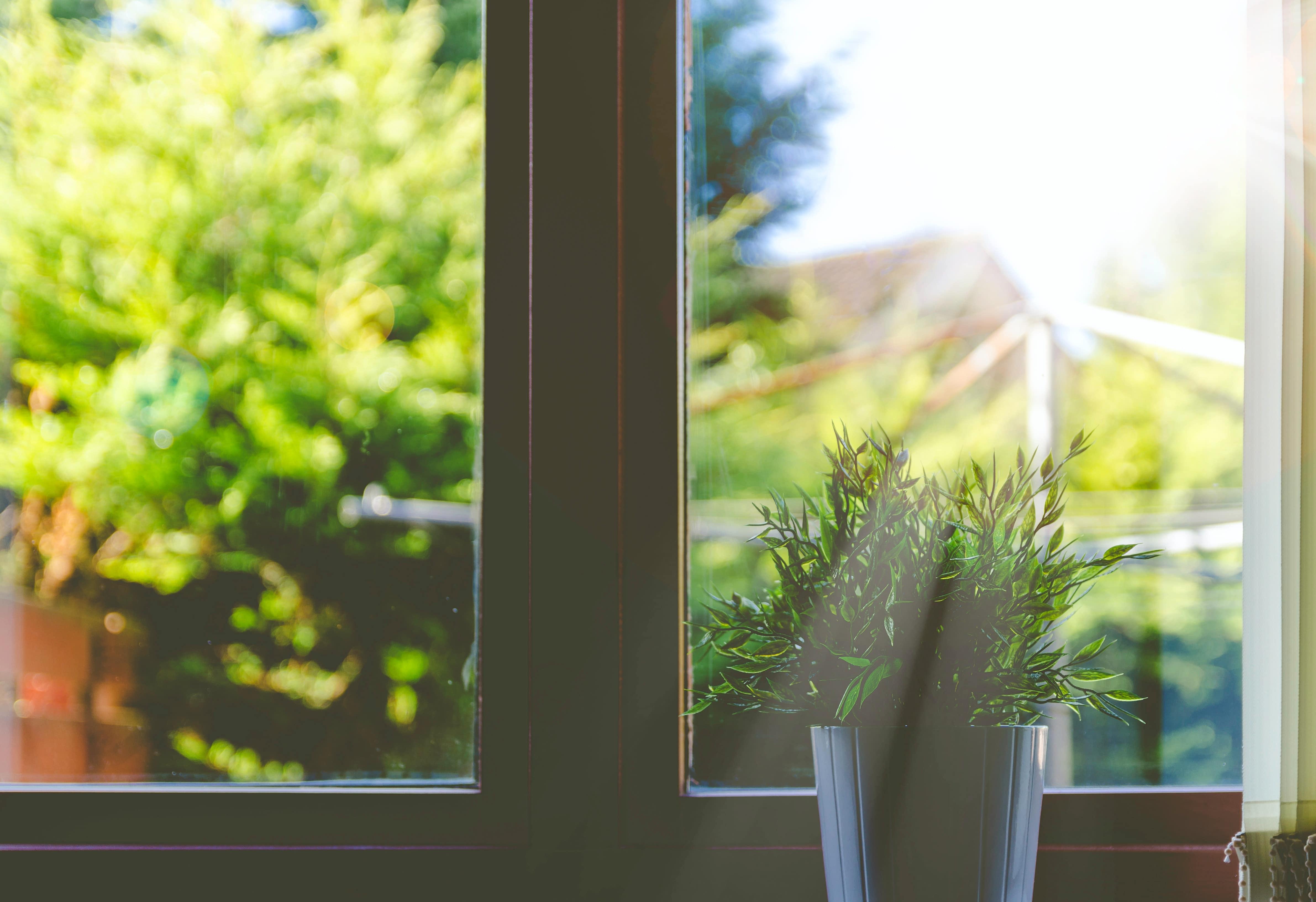 Energy-efficient windows can save you up to $465 on energy bills, but the real financial win comes from the boost to home value. Replacing old windows with energy-efficient ones can increase your home's value by nearly $10,000 in addition to helping it sell more quickly when the time comes.
2. Change your lightbulbs
These days, most people know that incandescent lightbulbs are energy hogs. The best choice energy-wise is LED lightbulbs, which use 75% less energy than incandescent bulbs and 50% less than fluorescent bulbs.
Already upgraded to LEDs? Now try smart lighting. Like all smart home tech, smart lighting is designed to make your home more comfortable and convenient, and it has the added bonus of improving energy efficiency. You can control smart lights from your phone, meaning if you forget to turn off the light, you can do it after you leave. You can dim individual lights and with some models, even change their color.
3. Go low-flow to save water
Water is another important resource every homeowner should consider to improve efficiency. Switching out traditional showerheads, faucets, toilets, and even sprinkler systems for low-flow versions improves your water usage without sacrificing comfort. Low-flow showerheads have a built-in flow restrictor to reduce the amount of water that passes, but they're designed to feel the same or better than their traditional counterparts. The best models use aeration and other techniques to create a luxurious, rainshower soak.
Similarly, low-flow or low-flush toilets save water by reducing the amount used per flush. The toilet's structure is also modified so that a smaller amount of water gets the job done with one flush.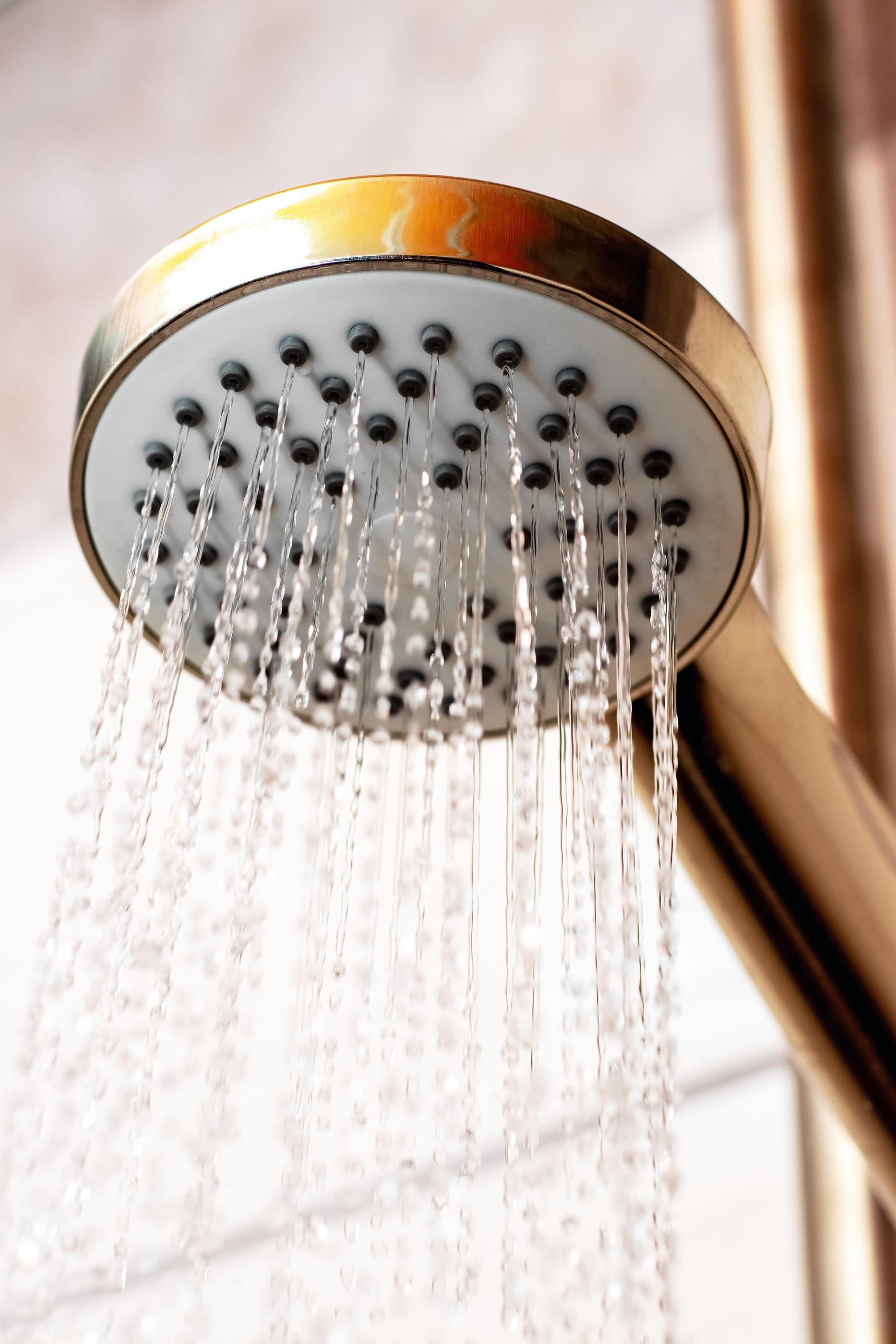 How much water will you save? Low-flow showerheads use about 60% less water than traditional showerheads, and low-flow toilets use an average 40% less. Using less water has many benefits. Besides the obvious upsides for the planet, it'll also reduce your water bill (by a lot!) and your power bill. Since you won't be heating as much water, you won't be paying for it either. An added bonus? Low-flow models don't usually cost more than their traditional equivalents.
4. Get a tankless water heater
Tankless (or on-demand) water heaters are more energy-efficient because they don't waste energy storing heated water or reheating it when it cools off on standby. Instead, a tankless water heater only heats water when you turn on the tap. According to Energy.gov, households using an average amount of hot water per day will see 24% to 34% energy savings with a tankless heater.
Additionally, tankless heaters have an average lifespan of over 20 years, whereas traditional water heaters are only built to last 10-15. That means you'll save money and produce less waste in the long run. Finally, tankless heaters will likely help you save water, as you won't have to let it run while you wait for it to warm up.
5. Improve your home's insulation
Your home's insulation keeps your home warm in the winter and cold in the summer. Without proper insulation, your heating and cooling systems have to work overtime to keep your house at the desired temperature. That means wasted energy and higher power bills.
If improving the insulation in your house seems overwhelming, don't worry. You don't have to start busting open walls just yet. Instead, head up to the attic. The attic is generally an unfinished area where you won't have to open anything up to install new insulation. Even better, getting new insulation in the attic alone will make a big difference energy-wise because this is where heat goes to escape.
Still burning through energy heating or cooling your home? Look for air gaps. These are spots where air is getting through from the outdoors and they can cause drafts and uneven heating from room to room as well as compromise energy efficiency. Check the attic, basement, and crawlspaces for cracks and spots where light is getting through. You can then fill the gaps with caulk or spray foam. If the gap is in something mobile (like a window that doesn't line up just right), use weather stripping instead.
Want to reduce your dependency on non-renewable energy? Get solar panels. In Washington D.C., you're likely to save $15,000 on energy bills over the lifespan of your solar energy system. You'll also improve your carbon footprint by reducing your dependency on the Washington D.C. power grid. In 2020, 59% of the District's power came from renewable sources (solar energy and biomass) while 41% came from natural gas—a non-renewable fossil fuel.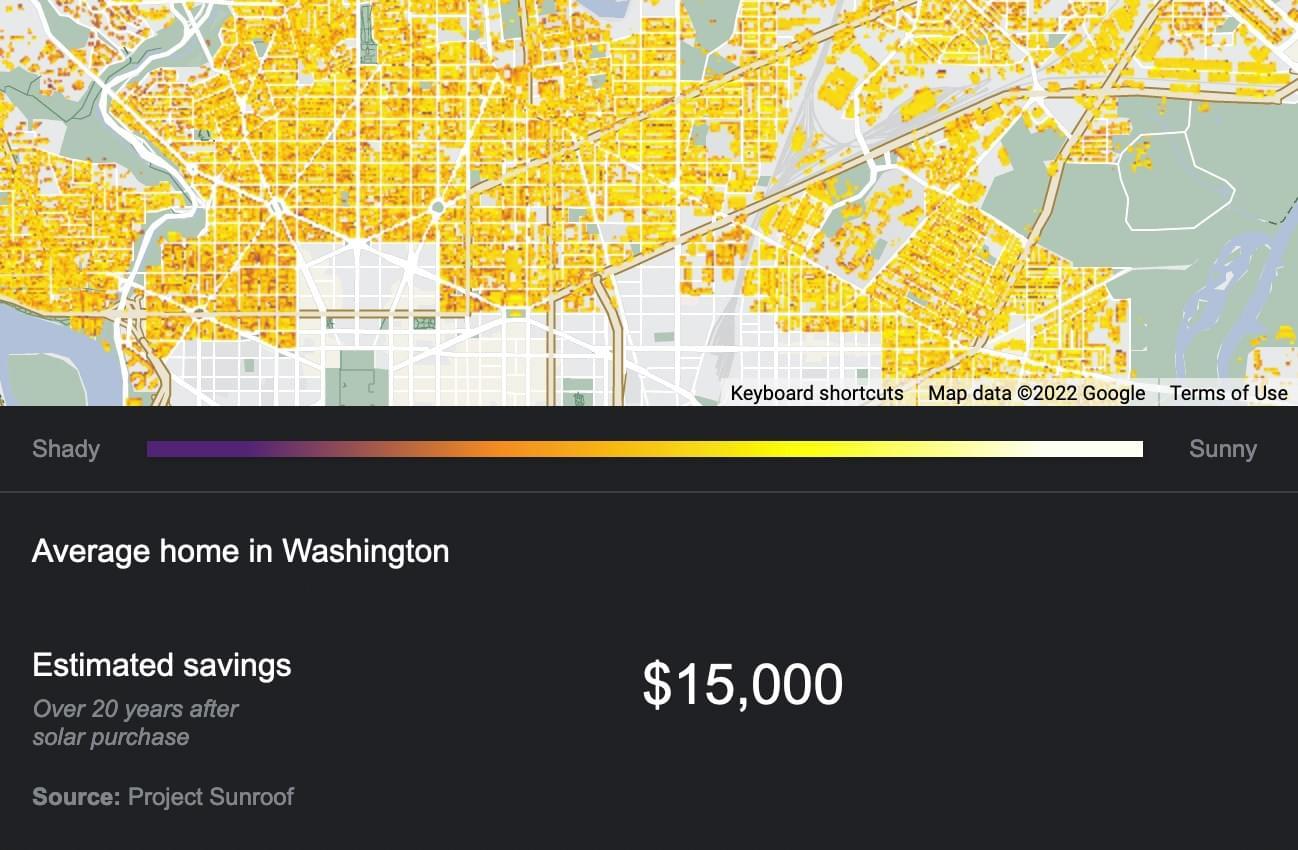 For a savings estimate specific to you, enter your address at Project Sunroof. You'll get a dollar amount based on your home's location and the square footage of your roof that can be used for solar panels (based on 3D modeling and nearby shade trees).
7. Update your HVAC system
HVAC system stands for Heating, Ventilation, and Air Conditioning system, and it's responsible for ventilating your home and keeping it at a comfortable temperature. It's also responsible for the largest portion of energy consumption in your home, according to Energy.gov.
Replacing an old system with a new, energy-efficient version can save 40% on energy costs—and that's not the only financial benefit. Recent data shows that upgrading to a new HVAC system increases your home's value by about 10%. For the average home in Washington D.C., that's over $70,000.
8. Install a smart thermostat
Smart thermostats are affordable, easy-to-install smart devices that you program to maintain your home's temperature. You can set heating and cooling benchmarks in a range, and you can determine different ranges for when you're home, away, or sleeping. These modes kick on manually or automatically based on the time of day or the GPS location of your mobile device. This means your temperature control systems won't turn on when you don't need them and won't waste energy (and money) when no one is home.
Looking for even more control? Some advanced smart thermostats have room-by-room functions that allow you to set different heating and cooling zones, so you won't waste energy on rooms no one is using. Another bonus? You can operate most smart thermostats from your phone, so if your plans change, you can update your heating and cooling preferences on the fly.
Want more home improvement tips?
Get us in your inbox. We've got the latest home improvement tips and tricks specific to the Greater D.C. area. Additionally, we'll keep you up-to-date on real estate market info and local insights only an expert real estate team can provide. No matter what your homeownership goals are, the Speicher Group of Long & Foster is here to help you conquer your impossible. Fill out the form below to get started.
Have a budget in mind for home renovations but don't know where to begin? We can help! Give us a call at 301-781-7525 to find out how we can assist.