It's common wisdom that well-designed landscaping improves curb appeal and increases your home's value. But many people aren't sure where to start, and if gardening isn't your passion, the sheer amount of work can seem daunting. One way to reduce the effort your landscaping requires while benefiting the environment is to landscape with your local ecosystem in mind. Here's how to do it.
How and why to landscape based on your local ecosystem
While it's fun to go to the garden center and pick out plants based on aesthetics alone, there's a better way to plan your landscaping if helping the environment and reducing yardwork are your goals.
Start by looking for plants native to your area. These will require fewer resources than other plants—meaning less water, fertilizer, and effort—because they're adapted to grow in your environment already. They're less likely to need pesticides for the same reason; many have naturally-developed defense mechanisms against pests native to your area. That means you won't have to work as hard for a massive boost in curb appeal. Additionally, native plants turn your home into a thriving part of the ecosystem. They'll attract pollinators like honeybees and butterflies, and they're also better for native birds. Find out more about the benefits of native plants and the harm invasive plants can cause on the D.C. Department of Energy and Environment website.
Where do you find native plants for landscaping? Some big box stores like Home Depot and Lowes will have them, but you'll have to know what you're looking for ahead of time. A great alternative is to shop at a well-established local nursery or garden store. These types of stores usually have knowledgeable owners and staff who can answer your questions about what native plants to buy, how to plant them, and how to help them thrive. Here are some highly-rated local options:
Local and veteran-owned garden center with delivery in Washington D.C., Maryland, and Virginia. Also offers garden design and maintenance services.
Address: 1325 Rhode Island Ave NE, Washington, DC 20018
Phone: 202.412.2489
98-year-old, family-owned garden center with two locations. Delivery is available to select areas in Washington D.C., Maryland, and Virginia.
Address: 5258 River Road Bethesda, MD 20816
Phone: 301.656.3311
Address: 7405 River Road Bethesda, MD 20817
Phone: 301.469.7690
Check out Nuts for Natives for a complete list of native plant sellers in Maryland, Virginia, and online.
Hardiness zones in Maryland and D.C.
Hardiness zones are geographical areas separated by average annual minimum temperatures. They're used in landscaping to tell you which plants are most likely to thrive in your location. Most plants will have their recommended hardiness zones written right on the tag, and if they don't, you can perform a quick search to see if the plant's zone matches your home's. While native plants will automatically fall into your area's hardiness zone, others might not, so it's important to check.
Hardiness zones in Washington D.C. and Maryland range from 5b to 8a. The coldest zone in Maryland is 5b in Garrett County, with average minimum temperatures between -15 and -10 degrees. Areas around Baltimore are the warmest in the 8a zone, with average minimum temperatures between 10 and 15 degrees.
In Montgomery County, most addresses will fall within the 6b to 7a range, while Washington D.C. is a little warmer in the 7b zone. To see your home's exact hardiness zone, enter your address on the USDA's interactive hardiness zone map.
Best landscaping plants native to the greater D.C. area
Fall is a great time to plant spring bulbs, trees, shrubs, and new grass. Whether you're planting now or in the spring, consider these native plants for your home's landscaping.
Pennsylvania sedge - grass
This grass is an excellent alternative to a non-native lawn and will give you a lush meadow look. You can let it grow for up to eight inches of height and small blooms, or you can mow it for a more traditional carpeted appearance. The great thing about sedge lawns is that you only cut them two to three times a year!
Chestnut oak - large shade tree
This large shade tree is highly valuable to wildlife. It will grow between 50 and 80 feet tall and live for approximately 300 years. It flowers in May and produces acorns in the fall. Another benefit? The deep roots of this tree intercept stormwater, preventing erosion and flood damage.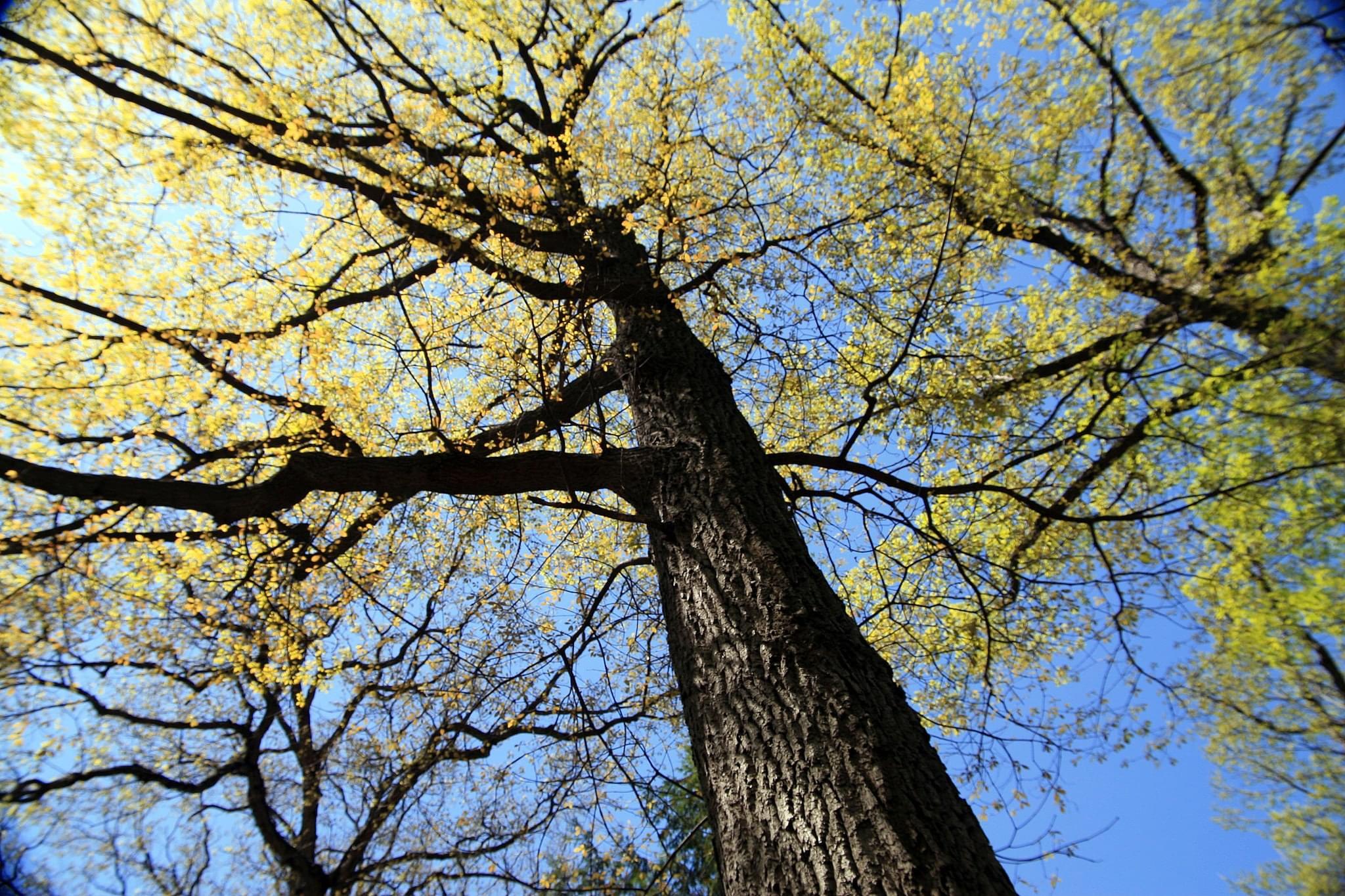 River birch - fast growing tree
If you're looking for a tree that will mature quickly and add curb appeal fast, the river birch is a good bet. This fast-growing, mid-sized tree has silvery bark and abundant foliage that drops in the fall. It prefers full sun.
Heartleaf aster - perennial flowering plant
This perennial has small, lavender flowers with pink centers and heart-shaped leaves. Native perennials are low maintenance and economical because they come back every year—you don't have to replant every spring.
American wisteria - perennial flowering vine
This climbing vine can grow to be 30 feet long. Its leaves are dark green and shiny, but most gardeners choose it for its iconic flowers. The purple blooms grow in heavy clusters up to nine inches long and they produce an gorgeous fragrance.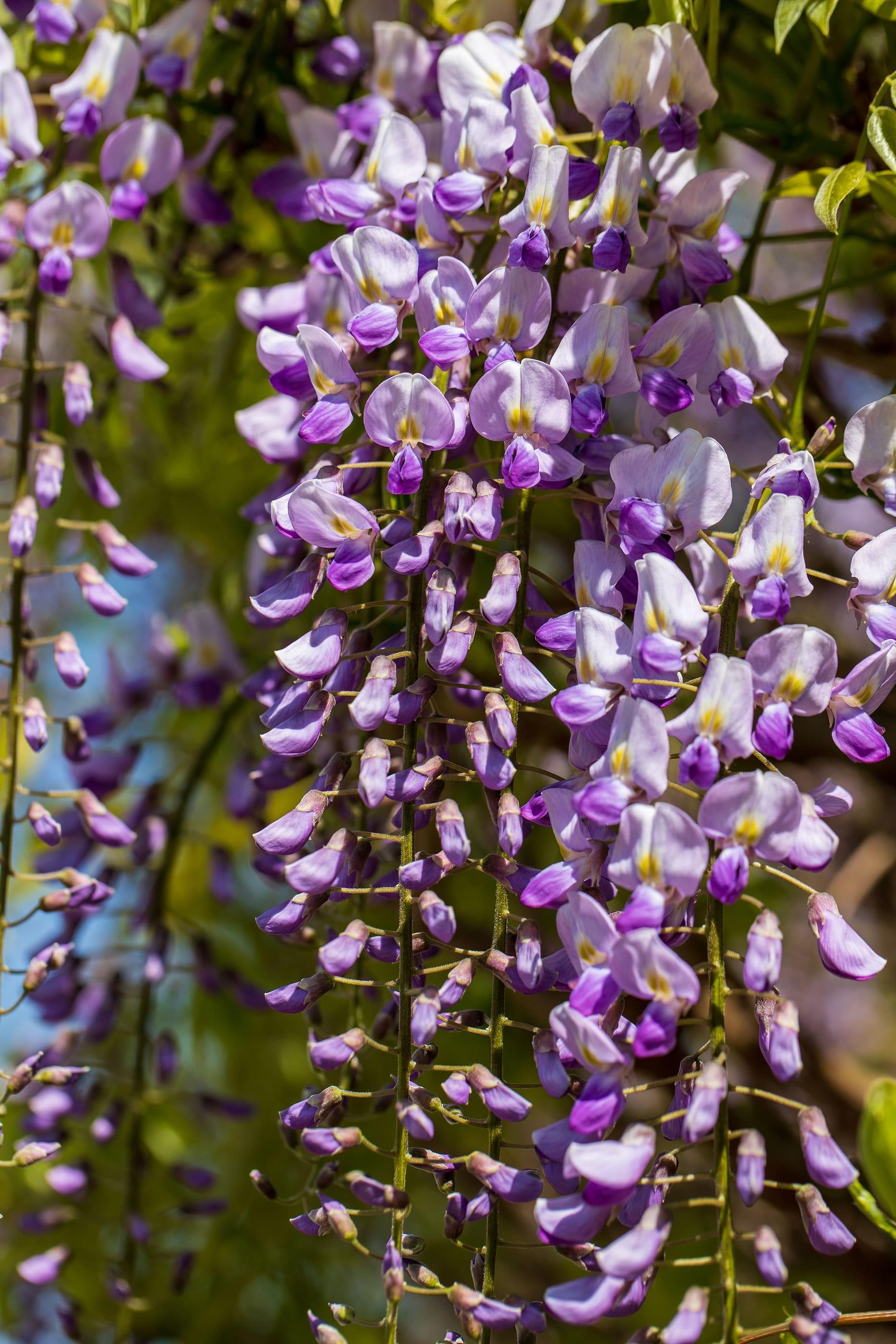 There are so many more beautiful plants native to our local area that you can use in your landscaping. Check out a wealth of information on native gardening from the Maryland Native Plant Society, located in Silver Spring. Their guide to landscaping with native plants is especially valuable for gardeners, and the downloadable native gardening booklet includes six pages of native plants you can plant in your garden.
Looking for a home with a garden?
How about space to start your own? At the Speicher Group of Long & Foster, we'll turn your dream home into a reality. Our experience and local expertise make us the right choice for your real estate journey in the greater D.C. area. Fill out the form below to get started.
Need more advice about landscaping and how it affects your property value? Feel free to schedule a call with us today—we're here to help!